Air Conditioning
If you want to stay cool and comfortable when driving, you need to ensure that your air conditioning (AC) system is in good working order. Tyrepower Redcliffe can ensure that your AC system is in prime condition and can regass your AC system as required.
Having your vehicle's air conditioning system regularly serviced will ensure that it remains in top condition year round. Your air conditioning system keeps you and your passengers cool in the warmer months and removes humidity and demists a foggy windscreen in the colder months.
Over time, fittings can become loose, and O-rings, hoses and seals can wear out. The qualified technicians at Tyrepower Redcliffe can ensure that your vehicle's air conditioning system is working properly.
Air Conditioning Regas
Sweating at the steering wheel?
Pop into our no fuss vehicle air conditioning regas centre.
Regasing your vehicle air conditioning keeps you nice and cool in summer and toasty and warm in winter.
Drive in comfort this summer!
See our air conditioning specialst today.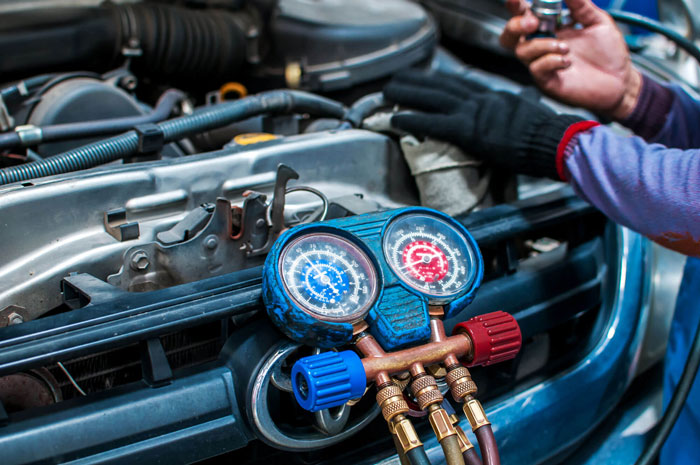 Your car's AC system needs servicing every 2 years. Your owner's manual should have information specific to your make and model. If your car is due to have the AC system serviced, or it is no longer running effectively, give us a call on 07 3284 7122. We service the Redcliffe area and surrounding suburbs, including Newport, North Lakes, Deception Bay, Brighton, Rothwell, Scarborough, Kippa-Ring, Margate, Woody Point and Clontarf.